Our Values
We always keep in mind…
#PASSION is the engine that makes us go further
Be bold and courageous, do and be #DIFFERENT
Ability to #CHALLENGE and #MOTIVATE ourselves and others
#RESPECT by ourselves, for health, the environment and our communities
#INSIDE-OUT We and our teams are our first customers; make them believe and have a #PURPOSE
#SIMPLICITY One little thing can make a big difference, it all depends on how it's done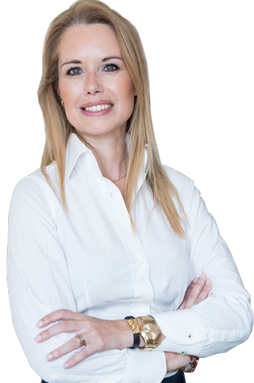 Joana Sousa, Founder;CEO SaluS2Be;Pharmacist;Founder;CEO SaluS2Be;Pharmacist;Founder;CEO SaluS2Be;Pharmacist;Founder;CEO SaluS2Be;Pharmacist;Founder;CEO SaluS2Be;Pharmacist;
Pharmacist, starts her career in Community Pharmacy where she had the opportunity to get in touch and understand the needs of users, consumers and pharmacy professionals.
In 2005 she became Technical Director of a Wholesaler that allowed her to experience the distribution circuit and the logistics of pharmaceutical products as well as quality assurance.
Post-graduated in Marketing, starts on SANINTER team, representing renowned brands like BIODERMA, URIAGE, BIORGA, FILORGA and OFICINAL. Starting as Trainer, she becomes in 2007 Marketing and Sales Director for BIODERMA and OFICINAL.
In 2011 she was invited to set-up the BIODERMA Portuguese Affiliate. At that time BIODERMA was the #22 brand of the Dermocosmetic market in the Pharmacy channel*. In this great strategic and operational management challenge, it was at the Catholic University (Management for Executives) where she complemented the training already acquired. After 8 years of sustained growth in the market, BIODERMA is now the #2 brand in Pharmacy *.
*IMS/IQVIA data
In 2016 Institut ESTHEDERM was launched with which Joana reinforces the knowledge of aesthetics and "age management" category.
In 2019 she started to manage the Region of Southern Europe and Benelux, a pioneer in the digital development of the business, supporting directly the General Managers of these countries.
It's believing that this adventure can help other companies and professionals facing similar challenges that SaluS2Be is born.